We often use epoxy coated steel wire and Welded Wire Mesh, so what are their benefits?
Advantages of Welded Wire Mesh:
Welded wire mesh is one of the two main wire cloth products, along with woven wire mesh. Welded wire mesh is usually the less expensive of the two materials. It is a mesh pattern consisting of a series of parallel longitudinal wires that are welded together at intersections. The strength and thickness of the welded seam is determined by factors such as welding pressure, time and temperature. Welded wire mesh can also be bent or cut into various shapes without causing the wires to come apart.
The matted design and construction of welded wire mesh allows it to remain strong even when securing heavy objects such as concrete. It works well in bending applications because the mat is bent as a whole rather than a series of pieces. This also minimizes the risk of misalignment. Welded wire mesh offers a cost-effective option because it requires less rebar than when using steel.
Welded Wire Mesh
Welded wire mesh is also easier to work with than many other types of metal materials. Welded wire mesh is quick and easy to install and is not easily displaced by workers laying concrete. Ease of use can shorten completion times and help keep projects on budget. Faster construction time also minimizes exposure of building components to the environment, resulting in higher quality work.
Epoxy-coated steel wire and welded wire mesh are an important material in construction projects, providing high load capacity and strength for concrete or earthen floors and a variety of infrastructures. The epoxy resin coating provides excellent resistance to corrosion and rusting compared to mild steel wire, which is prone to corrosion and rusting. In addition, they are resistant to aging and weathering to ensure a long service life of the wire fabric.
Class A: Ordinary and deformed wire fabrics used for concrete reinforcement have coating thickness measurements higher than 7 mils after curing. Thickness measurements below 5 mils should be rejected.
Grade B: Ordinary and deformed wire and welded wire fabric used for mechanical soil stabilization shall have a coating thickness higher than 18 mils after curing.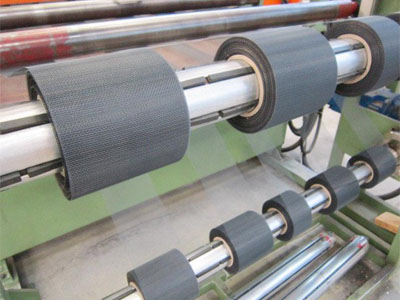 Epoxy Coated Steel Wire
Characteristics of epoxy coated welded wire mesh fabric used for reinforcement:
Temperature resistance.
Resistant to corrosion and rust.
UV resistance.
Chemical resistance.
Resistance to aging.
Abrasion resistance.
High strength.
High load capacity.
Durable and long service life.
Applications of Epoxy Coated Welded Wire Mesh Cloth
Epoxy resin coated steel wire and welded wire mesh fabric is widely used for concrete and earth reinforcement at construction sites. It can also be used as safety netting in warehouses, airports, houses, factories and other places.
If you need more information and help, please contact us.