AISI 316 Hollander Woven Wire Mesh 24 x110Mesh
High quality Stainless Steel Hollander Woven Wire Mesh AISI 316 - 24 x110Mesh X 0.35x0.25MM X 4' X 100'
Hollander Dutch Weave Stainless Steel Woven Wire Mesh

Hollander Weave, or Dutch Weave, stainless steel mesh is made in 304 and 316 grade Stainless Steel. Rolls up to 30m in length ,and commonly in widths of 1 meter and 1.22 meters are available. We can also produce woven wire meshes using special alloys .and other weaveable materials to your specifications. Please contact us to discuss your requirements.
Metal Mesh Woven Wire Mesh products are made from quality materials and manufactured to our specific requirements. Our range of woven wire stainless steel hollander dutch weave cloths will exceed industry standards.
Hollander Weave stainless steel woven wire mesh is commonly used for fine filtration of liquid products and provides good flow rates and even openings. These meshes have a slightly textured surface and are particularly useful for high flow rates and low pressure loss. They are used where mechanical loading is increased, such as for settling filters and filter candles. Ideal for remeshing of filter leaves. Type TW Twilled Weave mesh has double the number of weft wires compared with the Plain dutch weave mesh, providing a particularly smooth surface for ultra-fine filtration. See Gallery for specific details of the construction.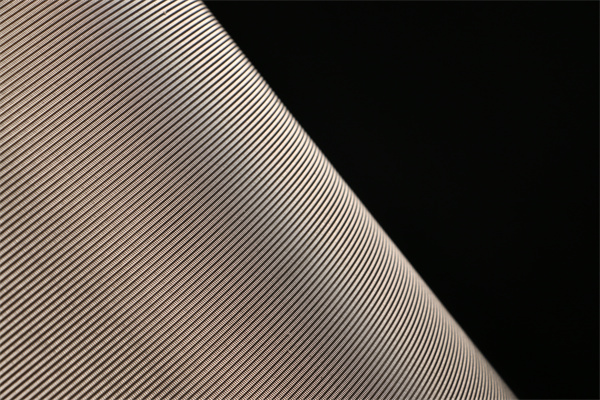 Hollander weave Features :
– Material quality 304 or 316 grade stainless steel
– Standard width 1meters and 1.22meters
– Available in Plain Weave (Plain Dutch Weave) and Twilled Weave (Dutch Twilled Weave)
– Nominal Filtration Rating from 5 – 200 Micron
– Available in roll form or cut to size or as discs
Hollander Weave or Dutch Weave Woven Wire Stainless Steel Mesh are commonly used in the following industries
Chemical & Pharma / Food & Beverage / Mining
Click on a photo for a larger view: