Stainless steel wire mesh is a versatile material that provides the durability that countless industries rely on. Stainless steel itself has dozens of classifications and specifications, which sometimes makes it difficult for laboratory technicians and floor engineers to determine the best solution.

Among all stainless steel categories, the most popular are Type 304 and Type 316. What's the difference? As a Stainless Steel Wire Mesh Supplier, share with you.
In this article, we determine what is stainless steel, what is low-carbon alloy, how to compare 304 and 316 stainless steel mesh and which alloy should be used.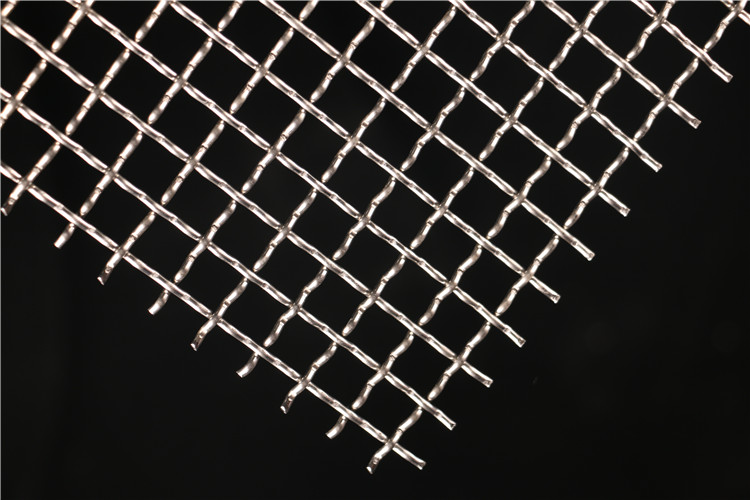 Stainless Steel Wire Mesh
What is a stainless steel alloy?
Stainless steel has become one of the most widely used materials in the world. There have been hundreds of years of research behind the manufacturing process.
Now, no matter which type of steel you use, it is possible to classify it according to the quality of the alloy. In other words, stainless steel alloys must contain a certain amount of carbon and chromium in order to be considered stainless steel.
In order to compare this, this article will compare 304 stainless steel and 316 stainless steel.
Low carbon alloy steel
As mentioned above, the classification of most steels is determined by the carbon content they contain. When the carbon content in the alloy is less than 0.03%, it will belong to the classification of low carbon steel or L grade steel.
The carbon content in the alloy is so limited, which will reduce the amount of carbide precipitation. This improves the corrosion resistance of the alloy.
This is particularly beneficial for applications where the stainless steel wire mesh is exposed to moisture. In other words, the more carbon there is in the alloy, the more likely it is to rust and corrode in the presence of water.
How does 304 and 316 stainless steel compare?
The main difference between 304 and 316 stainless steel mesh is its corrosion resistance, durability, heat resistance and formability.
Now, 304 stainless steel mesh is an alloy, which contains 18% chromium and 8% nickel. On the other hand, 316 stainless steel mesh is an alloy containing 16% chromium, 10% nickel and 2% molybdenum.
Since 316 has a higher nickel content and contains molybdenum, its quality is higher than that of 304. These additional advantages make it more resistant to corrosive environments, more stable and durable, and more resistant to extreme temperatures.
In other words, there is almost no difference in appearance between the two alloys. They also have the same functions of welding and customization during the manufacturing process.
In terms of cost, 316 stainless steel wire mesh is the most expensive wire mesh of the two. But these profits are not that important.
From a perspective, if the cost of a piece of 304 stainless steel mesh is US$1.00 per square foot, then the cost of 316 stainless steel mesh is approximately US$1.15 per square foot.
Whether you are using 304/316 ordinary type or L grade 304/316, this remains the same.
Our company also has Stainless Steel Wire Mesh on sale, welcome to contact us.