300 Pcs of Stainless Steel Perforated Sheet Delivered

Basic Information and Specification :
Products: Perforated Sheet

Material : Stainless Steel 304
Holes Shape : Round Hole
Hole Diameter :5mm
Hole Pitch :7mm
Sheet thickness :1.0mm
Open Rate :46%
Sheet Size :1219mm x 2438mm
Quantity : 300 pcs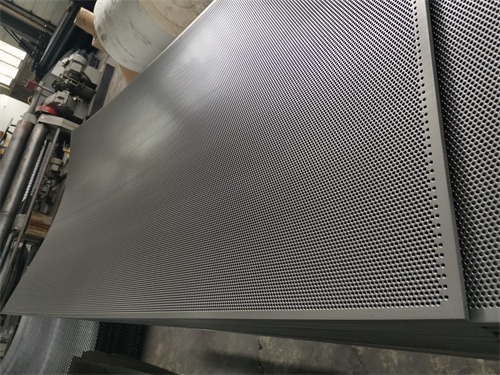 OUR PERFORATED METAL CAPABILITIES :
Thickness ranging from .008" to 1" thick metal plate, and in a variety of material grade.
Holes from smallest 0.1 mm in any size, shape or arrangement.
Our sheets size up to 36 feet in length, coils, and many special shapes
Products based on drawings and samples provided by customers.
Our turret punch and laser cutting machines, and rich project engineering experience make any of your idea into life.
Related service supports are available for you including tooling punching, laser cutting, shearing, folding, forming, welding, stamping, galvanizing, powder coating, PVDF coating, anodizing, etc.
All common standard and popular patterns tooling molds or punching dies are ready, saving cost and delivery time.