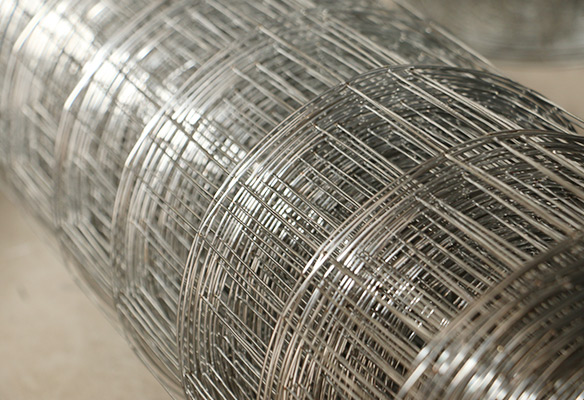 Made of selected quality iron wires through high precision processing
Attached to the roof framing as durable & long lasting support for roofing underlay and insulation
Square opening size: 3'' X 3'', 4''X 4''
Suitable for protection of structure, safety segregation, keeping of poultry and livestock, decoration and many more
Widely used in residential, commercial & industrial buildings
During these years, our 3315 wire mesh have been exporting to Singapore, Malaysia, Indonesia, Sri Lanka, Brunei and Thailand. Our good quality are well accepted and of good reputation. No matter the orders are large or small, we always treat it seriously and do our best to fully meet your need. The Hot dipped galvanized, electro galvanized roof mesh and stainless steel roof mesh are for your choice to satisfy various clients request. TIANHUI is very professional manufacturing this kind mesh and keen to getting more and more clients to start mutually cooperation.

Size available of Galvanized Roof Mesh (#3315) GALVD ROOF MESH:
(Thickness x hole size x Width x length )
Type 3315: 1.2 /1.3/1.4/1.5mm x 75 mm x 1.8 m x 30 m
Type 2214: 2 mm x 50 mm x 1.8 m x 30 m
Type 1114: 2 mm x 25 mm x 1.2 m x 30 m
Note: other length 15m/18m/25m are also available.
TIANHUI sell Roof Mesh with the best price. Contact us for any need of Roofmesh. Kindly give us one inquiry or call, we ensure will satisfy you, not only the price, but also the best quality.
Related keyword: Hot Dip Galvd Roof mesh #3315, 3315 hot dip galvanized wire, roofing wire mesh, 3315 roofmesh, 3315 welded wire mesh, BRC 3315 mesh, roof mesh, galvanized welded wire mesh 3315.