Stainless steel wire mesh can be used on Rotary Vibrating machine, Rotary vibrating machine is a high performance fine screening machine which is widely used for grading, removing impurities and solid-liquid separation to improve product quality. The stainles steel wire mesh for Rotary vibrating machine has a tightly controlled aperture size, which is essential to achieving a reliable, efficient screening outcome.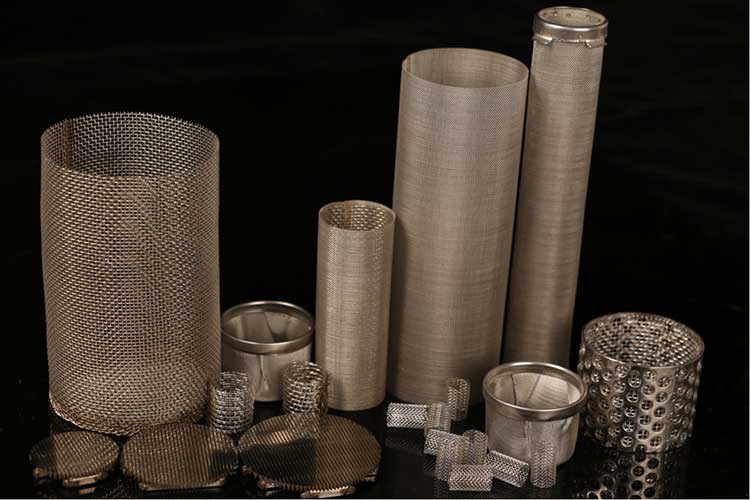 Benefits for Sieving
ASTM E2016, ASTM E2814 and ISO 4783- compliant stainless steel wire mesh
Uniform and accurate opening sizes for accurate screening
Durable and polished stainless steel frame
Smooth frame surface prevents cross-contamination.
Evenly tensioned wire mesh for precise and accurate analysis
Wide ranges of wire mesh & frame sizes for your option
Test sieves

Industrial rocks & minerals

Powers
Stainless steel wire mesh can be used for Filter Elements & Extruder Filters. It is widely used in a wide range of filtration applications, such as chemicals, Plastic factory, petroleum,Rubber, high viscosity liquids and food & beverage industries.
Benefits for Filtering
Mainly manufactured from 304 or 316L stainless steel wire mesh material
Stainless steel filters easy to clean and enjoy a long service life
Stainless steel wire mesh is available in various mesh patterns, including square weave, twilled dutch weave, plain dutch weave
Various mesh opening sizes are available to meet different filtration demands.
High temperature & high pressure resistance
Filter Element

Leaf Filters

Extruder Filters
Stainless steel woven wire mesh Glossary
Mesh – The number of openings per lineal inch.
Material- AISI 304, 316,316L,904L,310S,321,2205,201,202 etc.
Weave Type: Plain Weave, Twill Weave, Dutch Weave, Reverse Dutch Weave,Crimped Weave
SWG – Standard wire gauge
Aperture – The distance between two adjacent wires
Diameter – The thickness of the wire before weaving
Pitch – The distance between the middle point of two adjacent wires or the sum of the aperture width and the wire diameter
% open area – The ratio of area of the aperture to the area of the mesh expressed in percentage terms
Warp – All wires running lengthwise of the cloth as woven
Weft – All wires running across the cloth as woven