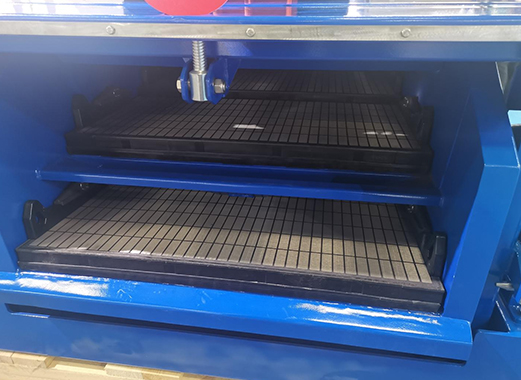 Shaker screen is the critical parts or spare parts for Shale shaker on the Oilfield Drilling Industry. Removing solids from drilling fluid by screens is fundamental to drilling performance. Solids control has a wide range of benefits, including but not limited to: increased drilling penetration, reduction in mud costs, reduction in disposal costs, and increased bit life. By and large, increased solids removal equates to lower drilling costs for the operator. Shale shaker screen need to be installed on shale shakes for filtering and separating drilling cuttings from drilling fluid.
Screen types
Hook Strip Flat shaker Screen
Pyramid shaker screen
Hook Strip Soft shaker Screen
Composite Frame shaker screen
Metal frame shaker screen
Hook Strip Flat shaker Screen

Composite frame shaker screen
Explore our range of premium and economy replacement screens
Our versatile, high-quality, premium and economy screens have been carefully selected by our fluids experts for optimal performance on the industry's most popular shaker brands, including:
Derrick
M-I SWACO
NOV Brandt
FSI
and others
Derrick FLC 500 PWP Screen

Mi Swaco Mongoose Shaker Screen
With replacement screens supplied by TIANHUI, you will find unmatched value for money. Outstanding quality, durability, supply and service at affordable prices. Drilling Rigs are currently using our screens because we do not over-inflate our prices, our screens are ISO certified and our screens are of great quality.We are confident that you will find that your screen consumption will decrease because of the wear resistance of our screens.
Applications
Oilfield drilling
Drilling mud solids control
Drilling rigs
Mine screening
Coal cleaning
Mining
Shaker Screen

Shaker Screen

Screen for Oilfield drilling